Aloha United Way
Aloha United Way, a 501(c)(3) non-profit organization, is a change agent and community fundraiser that seeks to improve lives by addressing the community's most pressing needs in areas such as early childhood education, poverty prevention, homelessness, and health and human services.   

ALU LIKE, Inc.
A 501 (C)(3) community-based, non-profit organization that has assisted Native Hawaiians in their efforts to achieve social and economic self-sufficiency since 1975. ALU LIKE' s mission is to 'kokua Native Hawaiians who are committed to achieving their potential for themselves, their families and communities'. Services include information and referral, financial literacy services, community tax preparation, employment and vocational training, career and technical education, literacy, Hawaiian language literacy, youth prevention and risk reduction, early childhood services and Kupuna (elder) services. Services are provided statewide through a network of Island Centers and staff on every island. ALU LIKE has been a partner of the Hawaii VITA since its inception.

Chaminade University
Chaminade University is a private Catholic Marianist university that offers students an education in a collaborative learning environment and strives to be "a community that looks beyond itself and engages in public service that enriches the life of the wider community."

County of Hawaii
Hawaii County is one of the five counties in the State of Hawaii that is comprised of Hawaii Island.

Hawaii Credit Union League
Established in 1937, Hawaii Credit Union League is the nonprofit trade association representing affiliated credit unions in Hawaii and Guam.

Hickam Federal Credit Union
Hickam Federal Credit Union is a community credit union, owned and operated by its members, serving the entire the Island of Oahu. Anyone who lives, works, worships or attends school on the Island of Oahu is eligible to join Hickam Federal Credit Union. Immediate family or household members of any eligible person are also able to join the credit union. Hickam FCU has been a partner of Hawaii VITA since Tax Season 2008.
HawaiiUSA Federal Credit Union


HawaiiUSA Federal Credit Union is a not-for-profit federally insured financial cooperative owned and operated by our members. Chartered in 1936, we serve individuals in the field of education including employees, retirees, students and their parents of Oahu schools except secondary schools in Honolulu, as well as companies and associational groups.
Hawaii Federal Credit Union


Hawaii Federal Credit Union was originally chartered in 1937 and now serves over 13,000 members. Anyone that lives, works, or attend school on Oahu is eligible to join.
Honolulu Community Action Program

A non-profit 501(C)(3) organization that has been serving Oahu's needy population since 1965. It operates under the belief and philosophy that no individual should be denied the opportunity to share and contribute fully to the best of his/her capabilities in the social and economic well being and prosperity of society. HCAP has been a partner of Hawaii VITA site since Tax Season 2009.
INPEACE




INPEACE's mission is to improve the quality of life for Native Hawaiians through community partnerships that provide educational opportunities and promote self-sufficiency. By focusing on empowering children and families with cultural and educational knowledge, INPEACE is helping to perpetuate culture for future generations. In addition, INPEACE provides access to information, financial assistance, and critical support for Native Hawaiian communities

.

Aloha Pacific Federal Credit Union – Kekaha
Aloha Pacific Federal Credit Union is Hawaii's third-largest credit union, a not-for-profit financial institution with a diverse membership that includes more than 2,000 Select Employee Groups in addition to its core of Honolulu City & County workers.  The Kekaha branch on Kauai was previously known as Kekaha Federal Credit Union whose VITA program was honored with a national first-place award in the Credit Union National Association's Dora Maxwell Award for Social Responsibility.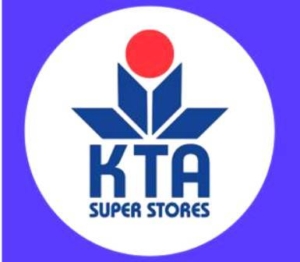 KTA Super Stores
KTA Super Stores, founded in 1916 as a grocery and dry goods store, now operates 5 stores that serve the residents of Hawaii Island and employs over 800 associates.

Leeward Community College & UH West O'ahu
Campuses of the University of Hawai'i System that provide a comprehensive offering of courses and programs that range from short-term, non-credit training through bachelor's degrees. Leeward Community College is one of the training sites for volunteer tax return preparers and a participating site during the tax season. Both the training of volunteers and site coordination is performed by Roy Kamida, CPA and Professor of Accounting. Leeward Community College has been a partner of the

Hawaii VITA

since

its inception

.
Maui County Federal Credit Union


Maui County Federal Credit Union was established in 1937 to serve the needs of County, State, and Federal Government Employees and their families. Maui County Federal Credit Union continues to offer its members a wide variety of financial services and products, for the benefit of our Members.
Maui Federal Credit Union


In 1938,  28 employees of Maui Pineapple Company petitioned the Governor of the Farm Credit Administration (the predecessor to the National Credit Union Administration) to organize and establish a credit union for the employees of Maui Pineapple Company.  The organization certificate was approved by the federal authorities on January 28, 1938 and Maui Pine Federal Credit Union officially opened for business.
Salvation Army


The first Salvation Army hall was located in Downtown Honolulu at 1680 South King Street. In the late 1890s, Dr. Theodore Richards gave the Army a building in the Vineyard and River Street section of Honolulu to center its activities. Today, that same location is used as part of the Kauluwela Mission Corps at 296 North Vineyard Boulevard.
By November 1894, The Salvation Army had established its work in Hilo on the Island of Hawaii. Within the next three years, the Army was established on Maui and Kauai as well. Today, The Salvation Army has grown into a well-established and comprehensive network of social services and religious programs in Hawaii serving thousands of men, women and children each year.
Senators and Representatives of the State of Hawaii Legislature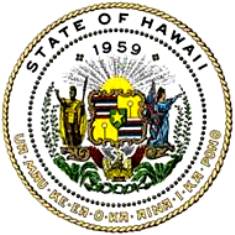 Various Hawaii State Legislators sponsor a kick-off event at the Hawaii State Capitol

Valley Isle Community FCU
A credit union that strives to offer services designed to improve the economic and social well being of its members. Anyone who works or lives on the island of Maui is eligible for membership. Valley Isle Community Federal Credit Union has been a partner of the

Hawaii VITA

and a VITA site since Tax Season 2008.

Waialua Federal Credit Union
Waialua Federal Credit Union is a community credit union which offers membership to anyone who resides, works, attends school or worships in the areas covered by the zip codes of 96791 and 96712, which extends from Ka'ena point to Crawford's Home. This past tax season was Waialua Federal Credit Union's first season as a partner of

Hawaii VITA

and as a VITA site.